The Foundation for Fiscal Studies was established in 1985 as an independent, non-profit making body with the primary object of promoting study and discussion of issues relating to fiscal policy. This promotion involves the provision of financial support for independent research on subjects of fiscal policy. Awareness of the importance of fiscal policy in the economic and social performance of a country or community has increased greatly in the past few years.
The Foundation provides a unique forum open to academics, policy makers, taxation and legal experts and the general public from which critical and constructive contributions can be made to developments in Ireland and the European Union. Links have been established with similar institutions in Australia, Canada, Denmark, France, New Zealand, the United Kingdom and the United States of America. The activities of the Foundation are overseen by an elected Council which is widely representative of persons active in agricultural, commercial, financial, trade union, university and public administrative life.
Our aim is to assist in the process of debate and decision-making on future fiscal policies. We do this by sponsoring independent research, and by organising conferences and seminars in order to facilitate the dissemination of research results.
Membership is open to anyone who is interested in fiscal policy.
---
Council Members
Colm Kelly (Chairman)
Colm Kelly is Vice Chairman, Operations for the PwC Network. As Global COO, Colm is a member of the PwC Network Executive Team.
Prior to his current position, Colm was a member of the PwC Global Tax Leadership Team and the Global Tax Strategy and Markets Leader. Colm was also a member of the European Tax Leadership team for several years. He led PwC Ireland's Tax & Legal Services practice from 2003 until December 2010.
Colm is a member of the Irish Tax Institute and has lectured and spoken widely on Irish and international tax issues. Colm is Chairman of the Foundation.
---
Anne Corrigan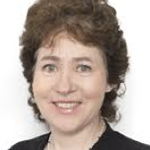 Anne Corrigan is a Barrister and Head of the Private Client Group within the Tax Department in Arthur Cox. She specialises in advising on tax and legal issues arising in the use of trust and other structures in asset management and conservation, and in furtherance of charitable objects. She is one of Ireland's leading authorities on trust law, and advises trustees on the scope and nature of the powers available to them, as well as on their duties and obligations. Anne has presented papers at numerous conferences on trust and taxation issues and is co-author of "Trust and Succession Law" (currently in its fourth edition; 2007) published by the Irish Taxation Institute. Anne is Secretary of the Foundation.
---
 Rosheen Callender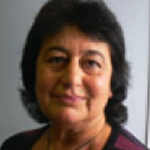 Rosheen Callender is an economist who for 35 years specialised in both social and economic policy; as well as employment and equality law; and tax, social welfare and pensions. A former teacher, she started work in the Research Department of the ITGWU (later SIPTU) in 1973 and retired from SIPTU in 2008. She has previously been a member of the the Pensions Board and is a Fellow of the IIPM and a member of the IAPF's Trustee Network, of which she was a founding member.
Rosheen was a founder member of the Foundation and continues to serve on the Council.
---
Frank Daly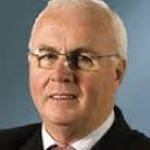 Frank Daly is Chairman of NAMA having been appointed by the Minister for Finance in December 2009 and reappointed in 2014. Frank retired as Chairman of the Revenue Commissioners in March 2008 having been Chairman since 2002 and a Commissioner since 1996. He had joined Revenue in 1963. In March 2008, Frank was appointed Chairman of the Commission on Taxation which was set up to review the structure and efficiency of the Irish taxation system; the Commission issued its Report in September 2009. He also served as a Public Interest Director of Anglo Irish Bank from December 2008 to December 2009.
---
Donal de Buitléir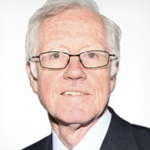 Dr. Donal de Buitléir is a Director of publicpolicy.ie. He was a Board Member of the Health Services Executive 2005-09. Previously he worked in AIB Group and in the Irish public service. He was Secretary to the Commission on Taxation 1980-85. He was a member of a number of Government reviews in the areas of local government reform, integration of tax and welfare, business regulation, health funding and higher education.
He is a former President of the Statistical and Social Inquiry Society of Ireland and is an Eisenhower Fellow. He was formerly Chairman of the Foundation and remains a Council Member.
---
Josephine Feehily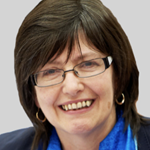 Josephine Feehily is a former Chairman of the Office of the Revenue Commissioners and was the first woman to hold that position in Ireland. She represents Ireland on the bureau of the OECD Forum for Tax Administration which she chaired until November 2014.  She was elected for three years up to June 2014 as Chair of the World Customs Organisation. Ms Feehily joined Revenue in 1993 as head of Human Resources and also served as Accountant-General of Revenue. She has also recently been nominated by the Government as Chairperson Designate of the new Policing Authority. A career public servant, Ms. Feehily previously worked in a range of positions in the Department of Social Welfare and the Pensions Board. She is a graduate of the National College of Ireland and Trinity College Dublin.
---
Dr Miriam Hederman O'Brien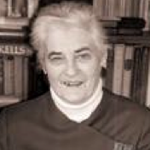 Dr Miriam Hederman O'Brien is an outstanding figure in national and European public affairs She is a barrister whose Ph.D in Political and Economic Science is from Trinity College, Dublin. Her distinguished service in the political and cultural life of Ireland and Europe includes membership of the Top-Level Appointments Committee for Senior Posts in the Civil Service between 1992 and 1998; Director of Music Network 1995-2007, membership of the National Council for Economic and Social Affairs 1984-1990 and chairman of this Foundation between 1989 and 1998.
Her chairmanship of the Commission on Taxation between 1980 and 1985 resulted in a series of publications on Direct and Indirect Taxation, Special and Environmental Taxation and Tax Administration that remain landmark publications. Recognition of this dedication to the public good has already been shown by several authorities: the Gold Medal for service to Poland (1992); the European Order of Merit (1984); Honorary Doctorates from the Pontifical University of Maynooth (1997), the National University of Ireland, Dublin (2001) and the University of Ulster (2002). Membership of the Royal Academy of Ireland was conferred upon Dr Hederman O'Brien in 2005. The Foundation's Prize in named in her honour.
---
Austin Hughes
Austin Hughes is one of Ireland's leading economic commentators. An expert on issues affecting the Irish and European economies, he is a regular contributor on media and also serves as KBC Bank Ireland's Chief Economist. Austin has a wealth of economic experience, working for KBC for over 20 years following stints in the Department of Finance, Central Bank and Bord Failte.
---
Pat McArdle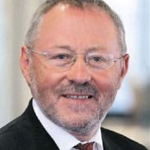 Pat McArdle was Chief Economist with Ulster Bank and NCB Stockbrokers and prior to moving to the private sector, spent nearly 20 years in the Irish Department of Finance and the EU Commission.
Since retiring in 2009, he has pursued a variety of interests. He is an alternate member of the Board of Appeal of the European Banking Authority, director of the Chartered Accountants Regulatory Board, the Corporate Governance Association of Ireland and Coutts Multi Asset Funds. He chairs the Economic and Monetary Affairs Committee of the European Banking Federation, the IIEA project on Banking Union and Blackbee Investments Ltd.
---
Roderick Ryan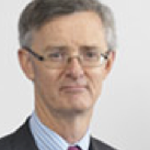 Roddy Ryan is a director of a number of companies including Glen Dimplex and Grafton Group plc. He was formerly Managing Partner of Arthur Andersen and head of the tax practice of that firm.
---
Michael Tutty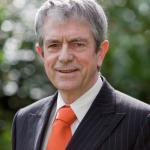 Michael Tutty is a Board Member of Peamount Healthcare and a retired Chairman of the Commission for Energy Regulation. In the past he worked in the Department of Finance, where he reached the position of Second Secretary General in charge of Budget and Economic Division. From October 2000 to July 2004, he was Vice-President of the European Investment Bank in Luxembourg. He holds Masters Degrees in Economic Science from UCD and in Strategic Management in the Public Sector from Trinity College.
---
John McGarry
John McGarry is Director of Advisory Consulting & Risk (Regional Leader) at PricewaterhouseCoopers. John was previously Director of Advisory Services at Ernst & Young and Director/Head of Human Capital Service Line at Deloitte. John has over 20 years' experience in management consulting in the areas of strategy, economics, organisation development, process improvement, risk, people and change. John is also an advisor at Board level and to the Public Sector/Government on strategic and economic matters across key sectors.
---
Derek Moran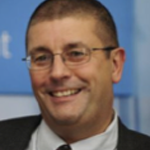 Derek Moran is Secretary General of the Department of Finance having previously been the Assistant Secretary General with responsibility for the Fiscal Policy Division. He is responsible for economic, budgetary and fiscal, banking and financial service policy matters and oversight of Ireland's investments in and support for covered banks. He has served on the National Economic and Social Council, National Statistics Board and the EU's Economic Policy and Tax Policy Committees.
---
Fergal O'Brien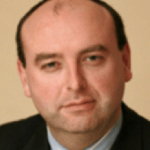 Fergal O'Brien is IBEC's Head of Policy and Chief Economist. He joined IBEC in 2005. Prior to this Fergal worked for 5 years as an Economic Consultant with Fitzpatrick Associates, where he delivered a large number of consultancy assignments for a range of public and private sector clients. He also worked as an economist with the Irish Dairy Board. He is also a member of the National Statistics Board. Fergal is a regular commentator on the economy and domestic and international policy issues.
---
Dr Emer Mulligan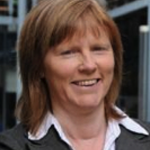 Dr Emer Mulligan is Head of the J.E. Cairnes School of Business and Economics at NUI Galway since 2009. She completed her PhD on Tax Planning in Practice at the University of Warwick, UK. Prior to joining academia, Dr Mulligan worked as a Tax  Manager with Pricewaterhouse Coopers in Dublin.
Dr Mulligan is an International Fellow at the University of Exeter's Tax Administration Research Centre (TARC), a member of the Editorial Board of the Journal of Tax Administration, a member of the Steering Group of the UK-based Tax Research Network and a member of the Performance Management and Social Innovation and Policy research clusters at NUI Galway's Whitaker Institute of Innovation and Societal Change.In 2014, Dr. Mulligan was awarded a Fulbright-CRH Scholar Award to carry out tax research in Harvard University.
---
Martin Lambe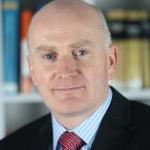 Martin Lambe was appointed as Chief Executive of the Irish Tax Institute in March 2014 having previously been Director of Finance, Risk and Compliance. Martin led the Institute's strategy on finance, membership services and investment in technology. He has also held the position of Company Secretary since 2004 overseeing corporate governance and matters related to the professional standards of members.
---
Our Accounts
---